Surah Rahman with Urdu Translation PDF Download
Read Surah Rahman with Urdu Translation – Get complete Surah Ar-Rahman in Arabic text with Urdu language translation. You can easily download the best pdf files of full Surah Ar-Rahman Urdu PDF translation.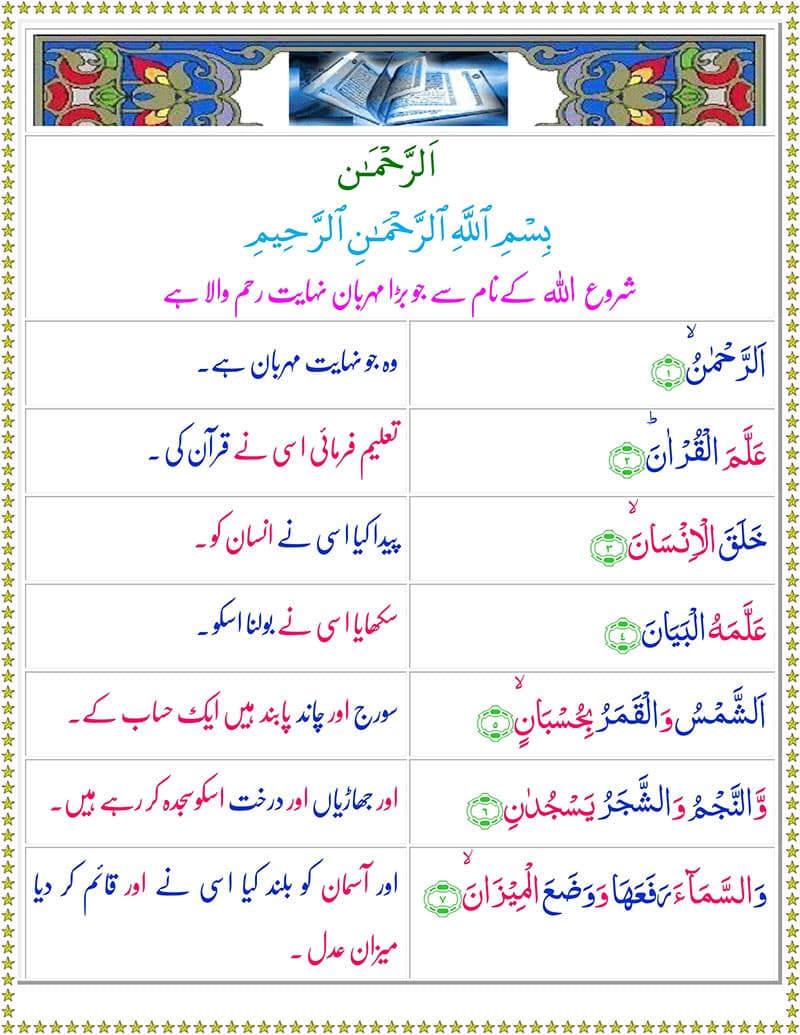 Surah Ar-Rahman PDF – Download Full Urdu Translation
Surah Ar-Rahman is the 55th Surah of the Holy Quran. It contains 78 verses. The Surah Ar-Rahman was revealed on the Holy Prophet Hazrat Muhammad (SAW) in Madina Munawara (Medina).
Tilawat of Surah Ar-Rahman in Urdu is very helpful and provides us peace of mind. You can download Urdu Surah Ar-Rahman PDF from UrduPoint and seek blessings from Allah Almighty. You can read Surah Ar-Rahman PDF in Urdu. Download on any of your devices, and there will be no need for an active internet connection. Read it anytime when you want and try to learn its meaning. Also, try to learn it by heart.