Surah Rahman with Urdu Translation PDF Download
Surah Rahman with Urdu Translation – Get complete Surah Ar-Rahman in Arabic text with Urdu language translation. You can easily download the best pdf files of full Surah Ar-Rahman Urdu PDF translation.
About Surah Ar-Rahman:
Surah Ar-Rahman (Arabic text: الرحمان) is the 55th chapter of the Qur'an. The surah titled in English means "The Beneficent" and it consists of 78 verses.
الرحمان
Ar-Rahman
"The Beneficent"
Also read: Surah Rahman with English Translation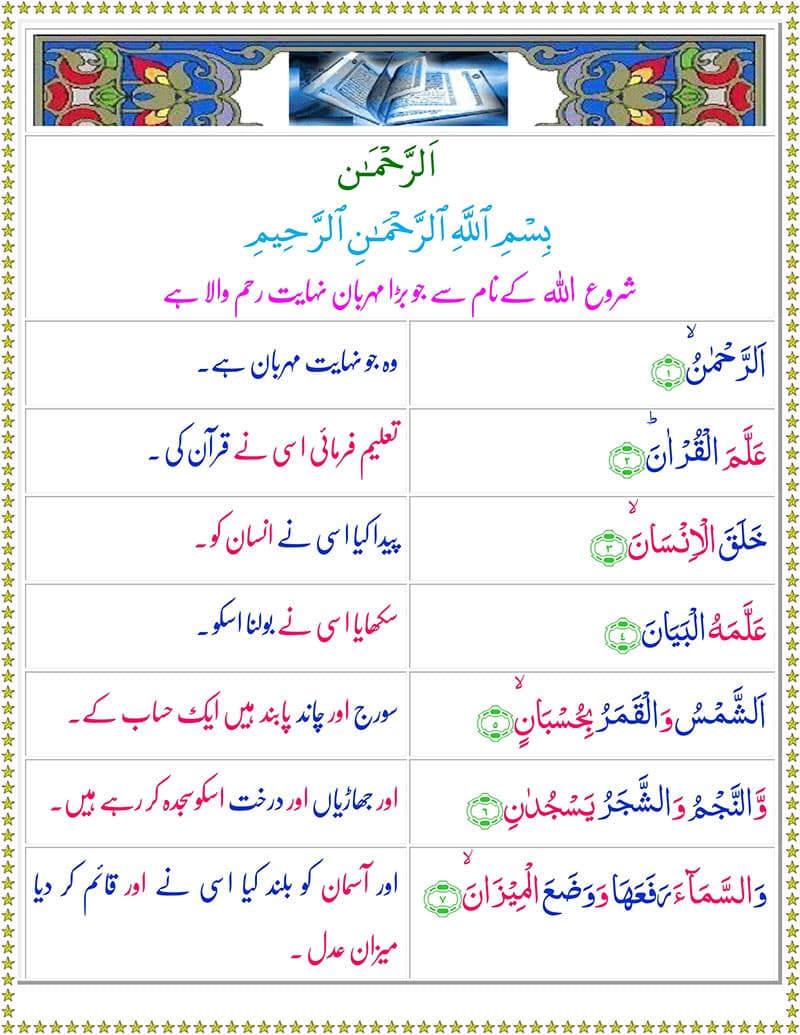 Surah Rahman PDF Download – Full Urdu Translation
Surah Ar-Rahman is the 55th Surah of the Holy Quran. It contains 78 verses. The Surah Ar-Rahman was revealed on the Holy Prophet Hazrat Muhammad (SAW) in Madina Munawara (Medina).
Tilawat of Surah Ar-Rahman in Urdu is very helpful and provides us peace of mind. You can download Urdu Surah Ar-Rahman PDF from QuranOnline786.com and seek blessings from Allah Almighty. You can read Surah Ar-Rahman PDF in Urdu. Download on any of your devices, and there will be no need for an active internet connection.